What's New
May 10, 2022

It's my birthday, I'm now a quarter decade old!! Not a better day than my birthday to drop a New Age song lol (How am I single?)



I have been working on a Webcore album for about a year now that will sound similar to the track above, the track itself won't be on the album, though.
Here's the live set from URL60: TIMEWARP, by the way. I havent been able to proprly update my website due to my browser having errors when opening Neocities.






April 22, 2022

I'm doing my first solo set at a URL festival, check out URL60: TIMEWARP on April 30, 60 artist doings 60 second sets for 60 minutes straight!
Subscribe to the Twitch!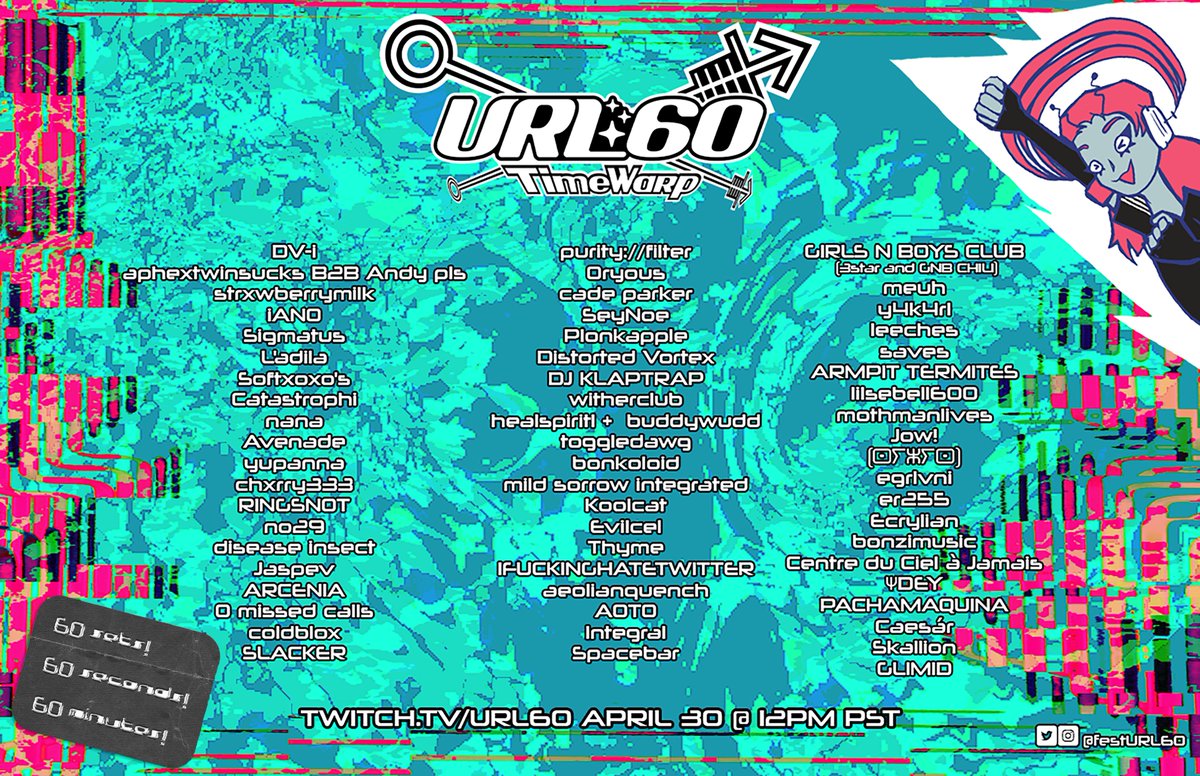 April 3, 2022

The glass remnant set from Cream Fest is now available on YouTube, check it out!!






March 30, 2022

Decided to make a news page. I do have Twitter, but it's turning into my own "no context" account, so I decided that starting a news page to share updates is a better idea!
Also wanted to share this, I am part of an Ambient/IDM group called glass remnant, and we released our debut album a few months ago!



Excited to announce that glass remnant will be doing a live set at Cream Fest this Friday on Twitch, come check it out!! I made a crazy visualiser for our set and I can't wait to share the creamy experience with all of you!!




Part of the Yesterweb Webring
Previous Random Next